Trevor Loudon |  The Epoch Times*   | November 12, 2019,  Updated: November 13, 2019
Commentary
Radical Maoists from Liberation Road and their small "c" communist allies from Democratic Socialists of America (DSA) elected one of their own to Philadelphia City Council on Nov. 5.
Kendra Brooks, who won a city council at-large seat, will join fellow radical Helen Gym on the 17-member body.
Heavily Democratic Philadelphia follows an unusual system for electing city councilors. Ten councilors are elected by district, while seven are elected "at-large" from the whole city voting base. Two of those seats are traditionally reserved for "minor parties," which has for decades guaranteed two Republican seats on the council. Brooks took one of these minority seats, cutting Republican representation down to one.
Brooks ran on the Working Families Party ticket. The party, which has recently expanded from its New York base to several new states, spent more than $400,000 on Brooks and her running mate Nicolas O'Rourke, and knocked on 150,000 doors and sent 300,000 text messages.
In reality, the Philadelphia Working Families Party is just a ballot-line, a shell with little real structure. The backbone of Brooks's campaign were activists from the DSA, the 215 People's Alliance (a Liberation Road front—the 215 signifies Philadelphia's area code) and Reclaim Philadelphia (a DSA-led organization).
Liberation Road (known from 1985 to April as Freedom Road Socialist Organization or FRSO) is a pro-China communist organization that has in the last few years turned heavily toward electoral politics. Liberation Road works both inside and outside the Democratic Party depending on the local circumstances.
The DSA is the nation's largest Marxist group with a claimed 56,000 members. The DSA is aligned to several European and Latin American communist parties.
Together with the Communist Party USA, Liberation Road and the DSA combine their forces to infiltrate mainstream politics, including the Democratic Party, in an alliance dubbed the Left Inside/Outside Project.
Brooks's victory should be viewed in this context.
As the Philadelphia Inquirer reported:
"Without the infrastructure of a major party, Brooks and her campaign manager, Arielle Klagsbrun, largely built their operation from scratch. But they could not have won without the efforts of a preexisting network of groups whose members knocked on thousands of doors, held fund-raisers, and posted constantly on social media for Brooks and her fellow Working Families Party candidate Nicolas O'Rourke, who came up short in his Council bid. …

"The activist groups that carried the Working Families Party banner this year didn't just aid Brooks' campaign. In many ways, they were the campaign."
Philadelphia DSA has at least 600 members in its main branch and can draw on many more from Delaware, Bucks, and Montgomery counties. Reclaim Philadelphia can mobilize hundreds of people across South Philadelphia and the river wards. Reclaim Philadelphia's lead organizer Amanda McIllmurray is a well-known DSA member.
Liberation Road also has deep roots in Philadelphia, stretching right back to the Maoist student movement of the 1970s. It's much more secretive than the DSA, however, and publicly acknowledges very few of its members. However, it does maintain several front groups in the city, and it's fairly easy to track the same people appearing in various Liberation Road-aligned organizations.
The 215 People's Alliance, which is centered in Southwest Philadelphia, is riddled with Liberation Road-aligned people. Confusingly, many of them are also DSA members as Liberation Road has some cross-membership with the DSA all over the country.
Some examples include:
Ron Whitehorne, a 215 supporter, was active in the 1980s Maoist group Philadelphia Workers Organizing Committee and has since been active with several Liberation Road-aligned groups, including Philadelphia Public School Notebook, Media Mobilizing Project, and Youth United for Change—as well as the DSA.
Bryan Mercer, a 215 activist, has been involved with Liberation Road-affiliated groups Media Mobilizing Project, Asian Americans United, and LeftRoots.
Nancy Dung Nguyen, a 215 canvasser, has been involved in Liberation Road-friendly groups, including Asian Americans United, Memphis Solidarity Brigade, Campaign for Nonviolent Schools, and Progressive Philly Rising.
Teresa Engst, a 215 endorser and canvasser, comes from a well-known Philly communist family. Many of her relatives grew up in China after immigrating to support Mao's revolution. She is active with Asian Americans United.
Kendra Brooks herself serves on the steering committee of 215 People's Alliance and has a history of left activism. Her campaign manger Arielle Klagsbrun comes by way of the Midwest where she was an organizer with Missourians Organizing for Reform and Empowerment (formerly known as ACORN), which was also closely aligned with the local Liberation Road.
Sitting Philadelphia City Council member Helen Gym, a Democrat, ruffled a lot of Democrat feathers when she endorsed Brooks rather than a fellow Democrat.
According to local radio station WHYY Philadelphia, Democratic Party chairman Bob Brady was "dismayed":
"I don't know why that's happening. We have a slate of five, she's a part of it, and now she's asking someone to vote against herself or one of the other four candidates who won the nomination — that doesn't make any sense to me."
It makes perfect sense if you examine Gym's background.
The high-polling Gym was first elected to the Philadelphia Council in 2015 by many of the same Maoists who elected Brooks. She has a history with Philadelphia's FRSO/Liberation Road element going back more than 20 years.
Gym got her activist start with local FRSO leader Ellen Somekawa and her influential Asian Americans United activist group. She also helped Somekawa and Somekawa's FRSO comrade and husband Eric Joselyn found the Folk Arts-Cultural Treasures Charter School.
Gym played a key role in the creation and early publishing days of another FRSO-linked group, the Philadelphia Public School Notebook, a nonprofit news outlet covering the city's public schools. She worked alongside Whitehorne, Joselyn, and several other FRSO supporters on this project.
Gym would later work with the Media Mobilizing Project, Progressive Philly Rising, and the Minneapolis-based FRSO-linked education journal Rethinking Schools.
In recent years, Gym, who is of Korean extraction, has served on the board of the National Korean American Service and Education Consortium (NAKASEC), which aims to "organize Korean and Asian Americans to achieve social, economic, and racial justice."
NAKASEC grew out of Young Koreans United, a 1990s activist group well-known for its pro-North Korean views.
Gym may officially be a Democrat, but to all intents and purposes she follows the Liberation Road "line." No doubt she will look forward to having an ally in Brooks to help advance her far-left agenda.
Photo: The City Hall building with the statue of William Penn on top is seen in the city center of Philadelphia on Dec. 3, 2017. Philadelphia is the largest city in Pennsylvania and the sixth-most populous city in the United States. (ERIC BARADAT/AFP via Getty Images)
---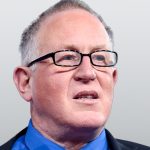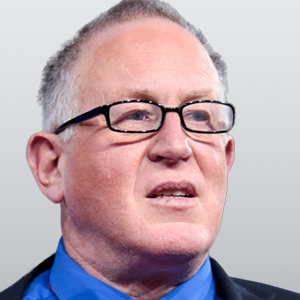 Trevor Loudon is an author, filmmaker, and public speaker from New Zealand. For more than 30 years, he has researched radical left, Marxist, and terrorist movements and their covert influence on mainstream politics.
Trevor presents his acclaimed movie, "ENEMIES WITHIN" DVD—BUY NOW!
*Views expressed in this article are the opinions of the author and do not necessarily reflect the views of The Epoch Times.