Please feel free to get in touch with any questions or comments regarding articles, advertising, commissioned research and speaking engagements. Thank you for your support!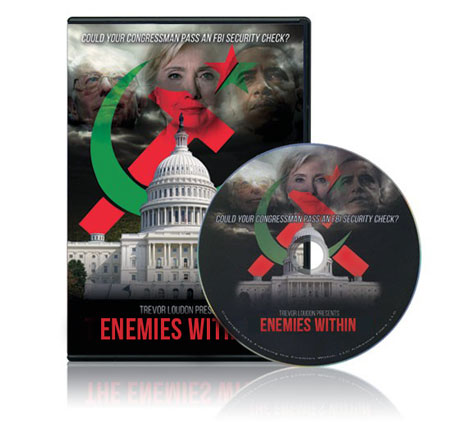 Trevor Loudon's "Enemies Within" profiles Twenty US Senators & More Than a Hundred US Representatives…
Including ties to the Communist Party USA, the Democratic Socialists of America, the Muslim Brotherhood, the Workers World Party, the Institute for Policy Studies, the Council for a Livable World—and other radical, anti-American organizations.
This movie should be required viewing for every voter prior to the 2020 Election. Buy several for family and friends!