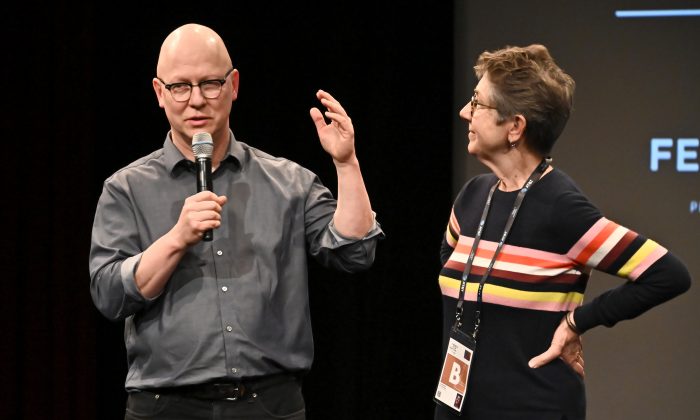 Commentary
Trevor Loudon  |  The Epoch Times  | August 29, 2019, Updated: August 29, 2019
Former U.S. President Barack Obama and former First Lady Michelle Obama have teamed up with a lifelong Marxist propagandist to distribute a major new documentary for Netflix.
"American Factory" tells the story of a "worker revolt" against Chinese company Fuyao Glass America's factory in the Dayton, Ohio, suburb of Moraine.
The film premiered at the 2019 Sundance Film Festival and has earned very good reviews, with review website Rotten Tomatoes giving it a 96 percent "fresh" certification.
According to the Los Angeles Review of Books:
"The tale is rife with paradoxes: the communists are the capitalists; and the workers from the land of Reagan and Trump channel socialist solidarity as they move to form a union against the wishes of the folks from the People's Republic."
The first film distributed by the Obamas' production company, Higher Ground Productions, "American Factory" has already won the Best Documentary Feature Award at the RiverRun International Film Festival in Winston-Salem, North Carolina.
All the rave reviews fail to mention that the Obamas' partners, the duo who actually produced and directed the film—Ohioans Steve Bognar and Julia Reichert—are longtime leftist "propagandists."
Reichert, in particular, is a lifelong Marxist who, according to the "Encyclopedia of the Documentary Film," "focuses on various social issues, like gender and working-class issues, from a socialist perspective."
The film itself is pro-union and anti-free market. The protagonist is a Chinese billionaire who allegedly treated his American and imported Chinese employees like serfs. He is portrayed as an example of rapacious and heartless "capitalism," rather than a representative of Chinese communism, which is much closer to the truth.
The Dayton/Miami Valley chapter of the Democratic Socialists of America (DSA), which claims Reichert as a member, warns its comrades on Facebook that the film contains "revelations of extreme alienation and is an indictment of neoliberalism and the late stage capitalism that defines the American Empire."
Reichert served on the DSA's Feminist Commission in 1985. Before that, she was a leader of a DSA predecessor group the New American Movement (NAM), an explicitly Marxist group formed out of Students for a Democratic Society and some dissident members of the Communist Party USA. NAM was a Maoist-leaning organization, with a strong emphasis on changing culture through propaganda.
NAM also advocated for the ideas of late Italian Communist Party theoretician Antonio Gramsci—a believer in revolution through cultural change. According to Gramsci, the people would only be ready for socialism when their consciousness had been sufficiently changed through socialist infiltration of religion, media, and culture.
Reichert and her partner and NAM comrade Jim Klein produced several documentaries in the 1970s and '80s that would have made Mao and Gramsci proud.
In 1971, Reichert co-founded New Days Films, a film distribution company created to "help the women's movement grow," according to Reichert. New Day Films markets its members' films directly to "educators, community groups, government agencies, public libraries, and businesses."
Reichert received her first Academy Award nomination in 1978 with Klein and another NAM comrade Miles Mogulescu for "Union Maids," a film about three far-left women union organizers in Chicago in the 1930s and '40s.
A "lifelong progressive," Mogulescu went on to become an entertainment attorney and a senior vice president at MGM. He continued to do his bit for the "culture wars" as a contributor to the Huffington Post.
Reichert also was nominated, again with Klein, in 1984 for the best documentary Oscar for "Seeing Red," which profiled several former Communist Party members, including NAM comrade and onetime leader of the California Communist Party Dorothy Healey.
In 2010, Reichert and Bognar were nominated for an Academy Award for Best Short Documentary for the film "The Last Truck: Closing of a GM Plant."
Obama Support
It's no surprise that the Obamas would partner with a DSA comrade on such an obviously socialist propaganda project. Barack Obama, in particular, has worked closely with DSA-aligned socialists since his days at Occidental College in the late 1970s. In fact, it would be difficult to find a period in his adult life when he wasn't tripping over DSA Marxists at every turn.
Writing in the radical Chicago magazine In These Times in March 2008, editor and DSA supporter Joel Bleifuss asserted: "In particular, Obama can be linked to the Democratic Socialists of America (DSA), the Democratic Party-oriented organization that is a member of the Socialist International."
The young Obama attended DSA's annual Socialist Scholars Conference while attending Columbia University in New York.
In Chicago, Obama mixed closely with well-known DSA comrades Timuel Black, Saul Mendelson, and Lou Pardo. His Hyde Park neighbor was DSA Religious Commission member Rabbi Arnold Jacob Wolf. His family physician, Quentin Young, who was first a communist, then a NAM comrade, then a DSAer, claimed credit for igniting Obama's crusade for socialized health care.
In 1995, the Chicago DSA endorsed Obama in the Illinois state Senate primary. In January 1996, Obama addressed a DSA-organized forum at Chicago University alongside DSA members William Julius Wilson and Joseph Schwartz.
Most DSA members actively supported Obama in the November 2008 presidential election.
According to the summer 2008 issue of the DSA publication Democratic Left:
"DSA believes that the possible election of Senator Obama to the presidency in November represents a potential opening for social and labor movements to generate the critical political momentum necessary to implement a progressive political agenda. …

"An Obama presidency will not on its own force legislation facilitating single-payer health care (at least at the federal level) or truly progressive taxation and major cuts in wasteful and unneeded defense spending. But if DSA and other democratic forces can work in the fall elections to increase the ranks of the Congressional Progressive and Black and Latino caucuses, progressive legislation (backed by strong social movement mobilization) might well pass the next Congress."
DSA comrade Jose LaLuz served as president of Latinos for Obama. DSA and NAM leader Harry Boyte was co-chair of the Civic Engagement Group of Obama's first presidential campaign. DSAer Cornel West Served on Obama's National Black Advisory Council. Another comrade Eliseo Medina served on Obama's Latino Advisory Council and went on to advise Obama informally on immigration issues through both terms of his presidency.
Obama went on to appoint one-time DSA comrade Ron Bloom as his "Car Czar." Former congressman and DSAer David Bonior became a member of the Obama Economic Transition Team and was delegated by the president to negotiate the unification of the American Federation of Labor and Congress of Industrial Organizations (AFL-CIO) and Change to Win labor federations. Rosa Brooks, daughter of senior DSA comrade Barbara Ehrenreich, was appointed senior adviser to Under Secretary of Defense for Policy Michele Flournoy.
During his two terms of office, Obama awarded the Presidential Medal of Freedom to at least three DSA comrades: Farmworkers Union leader Dolores Huerta, AFL-CIO boss John Sweeney, and feminist Gloria Steinem.
Given his clear affinity for the United States' largest Marxist organization, it's no surprise that Obama would now partner with another DSA comrade to churn out socialist propaganda for the apparently left-leaning Netflix.
As the late conservative journalist Andrew Breitbart used to say, "Politics is downstream from culture."
No doubt "American Factory" will get lots of play and publicity between now and the 2020 election.
Photo credit: Directors Steven Bognar and Julia Reichert participate in the Q&A following Netflix's "American Factory" Premiere at the Tribeca Film Festival at SVA Theater on April 26,2019 in New York City. Astrid Stawiarz/Getty Images for Netflix
---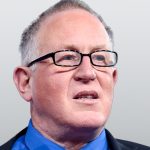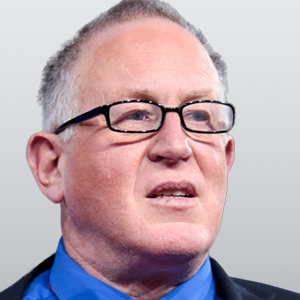 Trevor Loudon is an author, filmmaker, and public speaker from New Zealand. For more than 30 years, he has researched radical left, Marxist, and terrorist movements and their covert influence on mainstream politics.
Trevor presents his acclaimed movie, "ENEMIES WITHIN" DVD—BUY NOW!