By Trevor Loudon  |  The Epoch Times
Commentary
In September, the United States' largest Marxist organization, the Democratic Socialists of America (DSA), posted a list of "progressives" running for the House of Representatives in 2020.
The list, posted on a DSA Reddit page, names more than 100 candidates in over 30 states, from Alaska to Florida, California to Maine. The list includes many hopeless candidates, but also includes several who have a good chance of winning seats, or at least running their primary or general election opponents close.
In 2018, the DSA elected two members to congress—Rashida Tlaib (D-Mich.) and Alexandria Ocasio-Cortez (D-N.Y.)—plus two sympathizers, Ayanna Pressley (D-Mass.) and Ilhan Omar (D-Minn.)—collectively known as "The Squad."
With an increased membership (now around 55,000) and considerably more electoral experience, the DSA could elect more members and several more supporters in 2020.
Some of the candidates are also closely aligned with two pro-China DSA allies, Liberation Road and the Communist Party USA.
Several on the list ran as first-timers in 2018 against well-established incumbents and lost in many cases by under 10 points. With "on the ground" and financial support from the DSA, Liberation Road, Communist Party USA, Working Families Party, Progressive Democrats of America, Our Revolution, and left-controlled unions such as the SEIU and National Nurses United, many of them will be competitive against Democratic and Republican opponents.
Comrade Candidates
In Arizona's 1st Congressional District, far-left DSA-friendly Eva Putzova is mounting a serious primary challenge against incumbent moderate Democrat Tom O'Halleran.
In California's 29th District, DSA comrade Angelica Duenas is aiming to replace incumbent Democrat Tony Cardenas, while DSA comrade Shahid Buttar is going up against Speaker of the House Nancy Pelosi in California's 12th District. Strangely, another DSA member and former Massachusetts state legislator, Tom Gallagher, is contesting the same seat.
In California's 50th District, the DSA-friendly grandson of a Palestinian terrorist, Ammar Campa-Najjar lost narrowly to a scandal-plagued Republican incumbent Duncan Hunter in 2018. Campa-Najjar is back for a second shot, but his Republican opponent may be different this time.
In California's 53rd District, Jose Cabellero is challenging incumbent Democrat Susan Davis with both DSA and Liberation Road support.
Florida's 27th District likely won't change much this cycle as low-polling DSA-friendly Michael Hepburn runs again against Democrat incumbent Donna Shalala.
In Georgia's 1st District, DSA-friendly Lisa Ring is making a second attempt at sending Republican incumbent Buddy Carter to an early retirement. In Georgia's 7th District, Nabilah Islam is running for the open seat, while Michael Owens is contesting Georgia's 13th District against moderate Democrat David Scott. Both Islam and Owen have requested the endorsement of Metro Atlanta DSA.
In Illinois's 3rd District, DSA congress member Alexandria Ocasio-Cortez and DSA Chicago Alderman Carlos Rosa have endorsed Marie Newman, who came within a whisker of defeating moderate Democrat Dan Lipinski in 2018. Overly optimistic DSA member Anthony Clark is running for the second time against far-left Danny Davis (himself a former DSA member) in Illinois's 7th District. In Illinois's 10th District, another DSA comrade, Adam Broad, is running hard against moderate Democrat incumbent Brad Schneider.
In Iowa's 4th District, JD Scholten ran embattled incumbent Republican Steve King close—with DSA support. He'll be lucky to come within 15 points this time around.
Top-ranking Democrat Steny Hoyer is probably not too concerned about losing in Maryland's 5th District—even though his "democratic socialist" opponent Mckayla Wilkes has the endorsement of the more than 2,000-strong Metro DC DSA.
In Massachusetts's 4th District, DSA-backed "democratic socialist" Ihssane Leckey has a narrow opening as her Democratic incumbent opponent Joe Kennedy III has decided to run for U.S. Senate. In Massachusetts's 6th District, DSA-friendly Nathaniel Mulcahy has even less chance against Democratic incumbent Seth Moulton.
In Minnesota's 2nd District, DSA supporter Johnny Akzam is making his second run for the Democrat held seat.
In Missouri's 1st District, Pastor Cori Bush ran about 10 points behind leftist Democrat incumbent Lacy Clay in 2018. With probable DSA, Communist Party USA, and Liberation Road support, Bush could well pull off an upset in this district.
Nebraska's 2nd District could possibly go left with Kara Eastman's second run for the seat. In 2018 she won the Democratic primary with DSA help, then lost the general to a Republican. Moderate Democrats will fight her hard in the primary.
In New York's 12th District, DSA member Lauren Ashcraft is fighting a longshot battle against incumbent Democrat Carolyn Maloney. New York's 24th District is a bit more hopeful for the far left. DSA-supported Dana Balter came within 5 points of Republican John Katko in 2018. If Balter can get through the Democratic primary, she may have a shot.
North Carolina's 1st District sees DSA member DeAndre Carter go up against far-left incumbent Democrat GK Butterfield. In North Carolina's 4th District, Boy Scout and DSA comrade Daniel Ulysses Lockwood has even less chance against incumbent leftist Democrat David Price.
Ohio's 3rd District could possibly see a shock result as DSA, and possibly Liberation Road-backed, Morgan Harper goes up against incumbent Democrat Joyce Beatty.
In Oregon's 3rd District, DSA member Albert Lee has a good shot against incumbent far-left Democrat Earl Blumenauer. DSA-supported Mark Gamba has less chance against moderate Democrat Kurt Schrader in Oregon's 5th District. Long-time Liberation Road affiliate Doyle Canning is even braver to take on far-left incumbent Democrat Pete DeFazio in Oregon's 4th District.
In South Carolina's 2nd District, DSA member Lawrence Nathaniel is valiantly challenging incumbent Republican Joe Wilson in one of the most heavily Republican districts in the country.
Texas's 25th District sees DSA member Heidi Sloan competing against one other leftist Democrat in the primary for an open Republican seat. Support from around 1,000 Austin DSA comrades may well see Sloan through at least the primary.
DSA endorsee Stevens Orozco is standing in Texas's 18th District to unseat the deeply entrenched Sheila Jackson-Lee. Houston DSA and probably the powerful local Communist Party USA branch will likely help out.
Jessica Cisneros is running a brace challenge in Texas's 28th District against moderate Democrat Henry Cuellar. Cisneros's campaign has borrowed DSA congressmember Alexandria Ocasio-Cortez's DSA-friendly adviser Andres Bernal to help out.
Texas's 10th District could see a possible far-left victory. Democratic candidate Mike Siegel, son of former Communist Workers Party leader Dan Siegel, came within 5 points of beating Republican Mike McCaul in 2018. With Siegel's strong DSA and union backing, the Republican Party needs to take Mike Siegel very seriously indeed.
Over in Washington's 10th District, DSA member Joshua Collins is challenging moderate Democrat Denny Heck. In nearby Washington's 6th District, another DSA comrade, Rebecca Parson, is taking on left to moderate Democrat Derek Kilmer. The strong DSA and small Communist Party USA presence in these districts might help Collins and Parson a little.
Should We Worry?
While only a handful (if any) of the candidates on DSA's list will get elected, their mere presence on the ballot will damage this country in several ways.
Firstly, they will serve to further legitimize socialism—something that should rank very near the top of the Evil Graph.
Secondly, election campaigns to communists are more about recruitment than winning elections. The DSA and its allies will win very few of the seats they contest, but they may end up seducing several thousand new souls to socialism. That will impact us all over time.
Thirdly, these candidates will serve to drive the Democratic Party even further to the left. That will benefit the Republicans in the short term, but in the long term, it makes the whole nation morally and politically poorer.
Democratic Socialists of America holds a rally in New York on Oct. 30, 2017. (Working Families Party/CC BY-NC 2.0)
---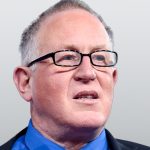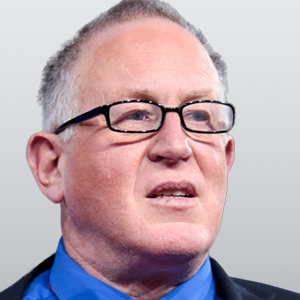 Trevor Loudon is an author, filmmaker, and public speaker from New Zealand. For more than 30 years, he has researched radical left, Marxist, and terrorist movements and their covert influence on mainstream politics.
Trevor presents his acclaimed movie, "ENEMIES WITHIN" DVD—BUY NOW!