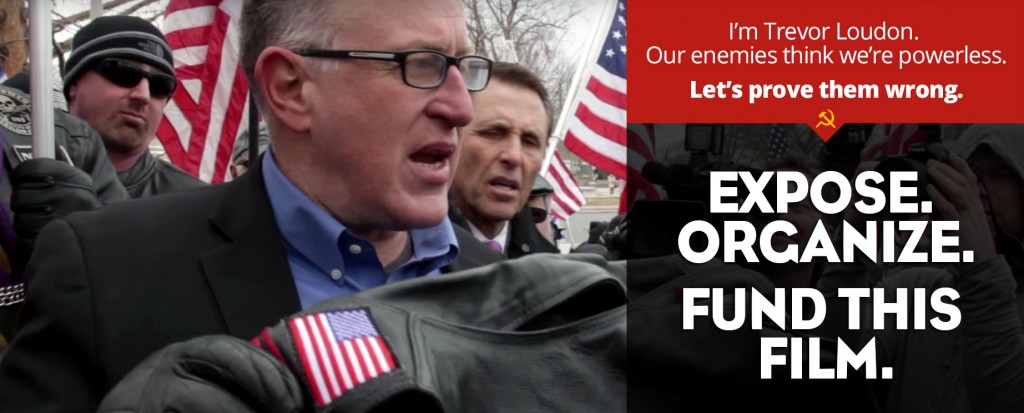 If you are donating from OUTSIDE the United States, please click the donate button to the right!
Thank you for your support!
To mail a donation, use the following address:
Exposing the Enemies Within
409 Washington St, Suite A
Cedar Falls, IA 50613
View the Official Movie Trailer for a sneak peek of what's to come.
America, I have a plan. My name is Trevor Loudon. I'm in the final stages of completing a game-changing movie, based on my book, "The Enemies Within: Communists, Socialists and Progressives in the U.S. Congress." I reveal the names, connect the dots, expose the treason and show you what the Mainstream Media won't allow you to see. My movie hits hard against those who want to steal our country and its freedoms—indeed, the freedom and prosperity of the free world. Will you pitch in to help? FUND THIS FILM.
"The Enemies Within," exposes the infiltration of prominent members of the Communist Party (CPUSA) and other anti-American organizations, who are often working with their radical Islamic allies in the highest levels of our government. We need to stop this now to spread the truth across the country, in groups, in clubs, with fellow patriots and your families, before more are elected in 2016. Together, we can do this. FUND THIS FILM.
DONATE NOW to inform and inspire Americans to demand justice and adherence to our Constitution
DONATE NOW to expose the powerful anti-Americans who have tried to bankrupt this country and steal our freedoms
DONATE NOW to break the silence of Mainstream Media and leftist Hollywood elites

Don't forget to share this with your friends, family and neighbors via Twitter, Facebook, and Email. Explain the urgency. We're so close and the days before the 2016 Election are fast upon us. Help us finish the film to strike a blow for liberty. Let's prove our enemies wrong. LET'S FUND & FINISH THIS FILM. DONATE NOW.