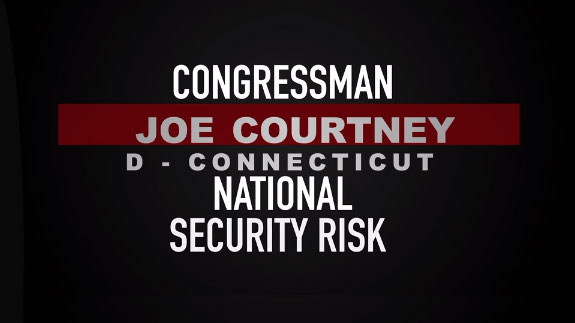 #EnemiesWithin: Connecticut Rep. Joe Courtney
COULD YOUR CONGRESSMAN PASS AN FBI SECURITY TEST?
In 2016, New Zealand author and film-maker Trevor Loudon released his full-length documentary The Enemies Within, which exposed a shocking number of United States Senators and Congress members who pose a security risk to America. These elected officials were all tied to hostile foreign powers, anti-American Marxist groups or fronts for the pro-terrorist Muslim Brotherhood.
Trevor has made a "short list" of 59 Congress members and 19 Senators who likely could not pass a basic security background check.
Unfortunately, there are no security checks for Congress members, so the United States is now suffering the consequences of highly untrustworthy people serving on sensitive Congressional Committees, including Armed Services, Homeland Security, and Intelligence.
These are the "Enemies Within."